Jeffrey Steffen
General Manager
I began working for WJAG Inc. in December, 1986 to host the morning show on KEXL, at that time located at 106.7 on the FM dial. In 2009 KEXL moved to 97.5 on the FM dial and I'm STILL hosting the Wake Up Show 6-10am. This was preceded by stints at KTCH in Wayne and KWMG (now The Hawk) in Columbus, NE. I love solving problems for clients and helping them overcome obstacles. I love the saying: "Be the first to listen and the last to speak". We can't help our clients unless we take the time to get to know you on a personal level. My management duties keep me close to the office, but I most enjoy getting out and meeting with clients. Our radio formats offer three very diverse demographics. If you match good service or products with an actual need, the sky is the limit for you and your business. We strive to have a positive impact by developing meaningful relationships and delivering result driven marketing.
SALES
Sally Lewis
Sales Manager
I began in radio sales at our station group in 1979, as a female guinea pig. Women in sales was something new back then, so thought I'd "try it" on the recommendation of my business instructor at Northeast College. I learned from some of the best in the business, eventually becoming sales manager. A good sales manager surrounds themselves with good people; people who understand…. keep the focus on helping the customer find success and you will find success. We've experienced extreme longevity in our employee base here. I believe it's a testament to the strong reputation of our stations and our workforce. Radio only works for US when it works for our CUSTOMERS. It's a team effort. It's a fast paced, ever changing business, so I'm still turning that wheel. I love selling radio!!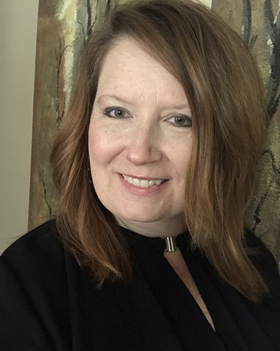 Kristi Harmeier
Account Executive
Born and raised in Norfolk, with my roots here all my life, I raised my two daughters in the community I know and love. I studied at Northeast Community College for Accounting and Business. Prior to starting my radio career in 2016, I worked at Echo Electric Supply in Accounting and Residential Lighting for over 20 years. My passion is helping people and having fun! Working in radio was one of the best decisions I have ever made... great co-workers and clients I call friends.
Tiffany Settles
Account Executive
Born and Raised here in 7 County, Norfolk NE. Upon graduation from UNL, I entered a job in politics and then came back home to work here at WJAG for a short time. A move to Omaha happened along with a wedding and birth of our sweet little boy. We are happy to be back in Norfolk and have added a little girl to the family and love being back home! I'm thrilled to be working again with the WJAG family and helping clients achieve their business goals!
Jean Schmeckpeper
Account Executive
My career in Radio started over 30 years ago. I am proud to work for a locally owned multi-media company with such a strong positive history and commitment to serving surrounding communities. It is my passion and pleasure to help area businesses with their marketing and goals to help them grow their businesses. Away from work, you'll find my husband and I traveling to see and cheer on my grandchildren in whatever they are doing. I enjoy spending time with family any time.
OFFICE STAFF
Marci Pierce
Office Manager/Bookkeeper
As a proud alum of Elgin Public & Northeast Community College, my career with WJAG Inc. began February 2, 1976 (I saw my shadow and stayed 45+ years). Hired as a secretary, I have filled positions in traffic, continuity and am currently the bookkeeper/Office Manager. It has been exciting to see all the changes through the years: converting procedures from manual to computer; changing call letters from WJAG FM to KEXL, building remodeling, bringing KQKX "106KIX" on the air waves, analog to digital, streaming, the ability to work remotely and so many other updates. Working in radio is like Nebraska weather … no two days are ever the same which keeps the job interesting, challenging and fun.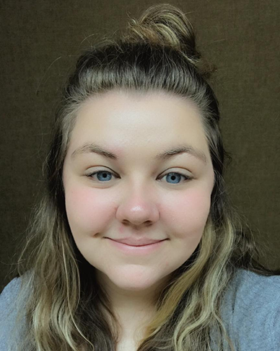 Bailey Carpenter
Continuity Directory/Promotions Assistant
I started my radio journey in December of 2020, and have loved every moment of it! I enjoy teaching my coworkers how to copy and paste and open PDF's.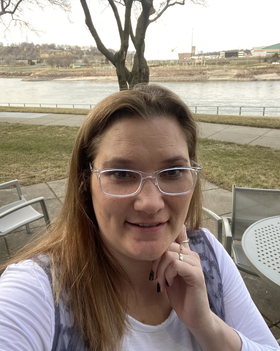 Megan Novotny
Traffic Director
In August of 2020 I decided I needed a change and found my home at the radio stations. Since then I have worked continuity and now am the Traffic Director. I consider myself the "miracle worker" and part of the radio family!
SPORTS
Joe Tjaden
Sports Director
I started at the stations in August of 2000. My main focus is announcing sports, but I can also can be heard on WJAG over the noon hour.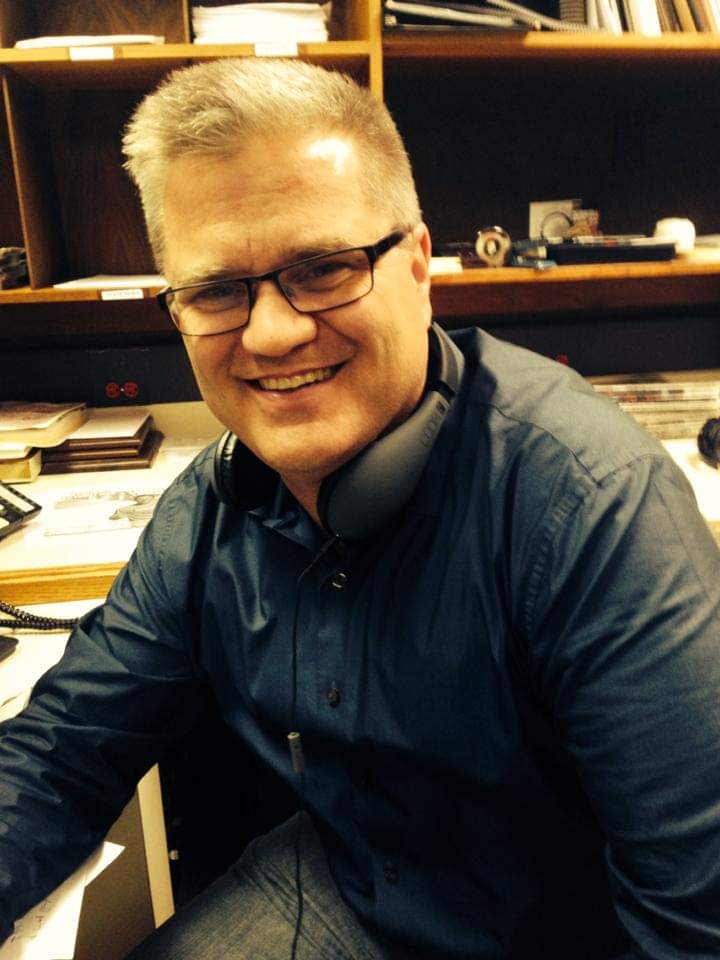 NEWS
Paul Hughes
Associate News Director
Paul Hughes is a native of Battle Creek and graduate of Wayne State College. He's spent more than 30 years in broadcasting as sports director for KTCH in Wayne, with the American Forces Radio and Television Service and as associate news director for WJAG. Hughes is also a 24-year veteran of the U.S. Air Force, spending the majority of his career overseas, including tours in Korea, Italy, Spain, Portugal, Germany, England and Turkey, as well as multiple deployments to Iraq and Afghanistan. He and his wife, Nieves, have two sons, Joshua and Andres.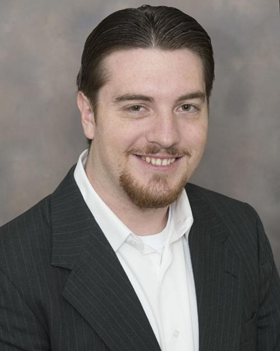 Cody Ronnfeldt
Associate News Director
I have been with the radio station since 2017. I love news, writing stories, and letting the listeners know what's going on in the world. I also work part-time keeping my coworker Nick Stevenson in check. He talks a lot and gets distracted easily.
Michael J
KEXL afternoons
Air talent, tech enthusiast and acknowledged music junkie. Mike was first drawn to radio at the early age of ten as he would frequently invite friends over to spin records while pretending, they were on the air announcing artists and song titles. It became creative satisfaction for the Norfolk, Nebraska native, now the voice of the afternoon drive on KEXL. Graduating from Norfolk High School in 1999, he quickly became heavily involved in the areas of radio, television and theatre arts at Wayne State College. When away from the studio environment, Mike enjoys traveling, golfing, boating and skiing.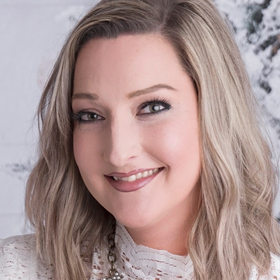 Kylie Powers
KEXL Mid-days/106KIX afternoons
Hi, I'm Kylie! Born and raised in Northeast Nebraska. I began my radio journey in 2002 in Colorado Springs, CO with stints in Lincoln, Grand Island, Omaha, Fort Walton Beach/Destin, FL, Manhattan, KS. After a few years in Texas and a couple of kids, my husband and I decided to get back to the "good life" state. I am beyond fortunate to have landed with the first group of radio stations I can remember listening to as a tiny little radio geek. Now, as a grown up radio geek, I still can't believe I get to do this every day alongside an amazing group of talent who possess the same passion for radio and our community. Join me weekdays from 10-2 on 97.5 KEXL and 2-6 on 106 KIX.
Abe Schoenherr
Creative Media Director
Abe hosts the incredibly popular "Abe Schoenherr in the Morning" show 6-10 a.m. weekday mornings on 106 KIX. Fearless. Entertaining. Honest. 
Billy Wolf
Operations Manager
It all started in 1973, at a hospital in Grand Island, NE. In grade school, I earned the Presidential Physical Fitness Award - I believe it was for my outstanding performance on the balance beam (or, maybe it was like a "participation trophy" - felt sorry for the fat kid)...junior high was where I learned that I'm not a wrestler...high school was where I lettered for educational excellence (NOT anything sports related - see a trend), thus entering the National Honor Society...college was a good attempt at getting a real job, but radio (with all of its glam and high dollar paychecks) was just the itch I HAD to scratch. I married my first wife at a young age, and popped-out a couple of kids (well, I didn't, but I was there to hold her hand and tell her, "good job") - Cody & Tobey. Things were going swimmingly, then I went thru the BIG D (and I don't mean Dallas); after years of searching for the right sandwich maker, I found her (Gina) - luv u, honey!!! Gina and I had our little baby Gracie on May 7th, 2013, but God needed her more; on May 13th, 2013, we told her that we'll see her again, someday. Currently, my wife and I have cats and 5 grandkids (should I have mentioned the grandkids before the cats!?). We enjoy not being around people, not cooking at home, not losing weight, and binge-watching MTV's Catfish. For more, listen to me on the radio, or, as they say in Spanish, escuchame en la radio!!! Hugs & Kisses, Billy Wolf, Esquire
Susan Staub
Travel Coordinator & Promotions Director
I live near Tilden and have been employed with WJAG, 97.5 KEXL, 106Kix since 2011. Thankfully the 70-mile drive I make each day to and from work has never bothered me. My first year I was in the sales department and soon realized my calling in life was not sales. I have been handling the station Marketing and Travel since 2012. Part of my job is organizing station events and activities which could be as many as three to four per week in the summer months with area county fairs and rodeos. As the station travel coordinator, I have been blessed to travel all across the United States and several foreign counties with our listening audience. I love my job and working with my coworker radio family.